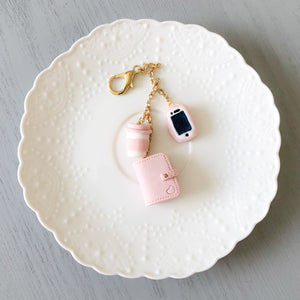 Profess your addiction for planning with this mini Planner addict Charm.
Made from strong durable polymer clay and featuring all the staples of a Planner addict. Miniature planner features realistic looking stitching, paper and features an embossed heart on the corner, Coffee cup in matching colour even has a mini mouth piece and who forget the phone with a matching cover embossed with a heart.
Planner Charm comes with a large 21mm lobster clasp perfect for hanging off a ring or coil bound planner and measures approximately 6"
Available in GOLD.
As this item is handmade there maybe slight variations in the item you receive to the photo as shown. Many hours even days go into creating a single piece. Each being handmade with love and attention to detail.
Thanks for Looking and happy shopping :)
Danni